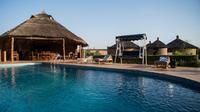 2-Day Burkina Faso Starter Package in Ouagadougou more_vert
*$1055 AUD Book
close
When you touch down in Ouagadougou you want to know where you are going next and know that you have a safe ride from the airport to a decent place to stay in your comfort range for the night. You will be picked up at the airport and be taken to your hotel.
Day 1: Ouagadougou
You be met at the airport and transferred to your hotel.You will receive welcoming introduction to Ouagadougou. You have the security of a driver from the airport to your hotel.

Day 2: Ouagadougou
You will have an hour of travel consultation to help you with travel plans or the best way to spend free time between meetings or other obligations.You will be given an in depth local view of Ouagadougou on one of our wonderful 3 hour Ouagadougou tours.


$1054.50

query_builder 2 days
flight_takeoff Ouagadougou
flight_land Centre

---

Book

---

Check Dates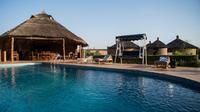 ---
(*) All prices are approximations due to currency fluctuations.